The nominees for the Class of 2024 were released, including this prestigious nomination. The 50-year-old Indian tennis legend, Leander Paes, is among the six nominees, a list that includes notable tennis personalities.
He will be competing with Cara Black, Ana Ivanovic, Carlos Moya, Daniel Nestor and Flavia Pennetta in the Player Category. This recognition is a testament to Leander Paes' remarkable career and his contributions to the sport of tennis. Paes has a rich legacy with numerous Grand Slam titles to his name. And his nomination is a proud moment for Asian tennis. Also read: Davis Cup Winners List And Winning Prize Money
He is also No. 1 player in the doubles. We can see that Paes is the winner of 18 Grand Slam titles in doubles and mixed doubles category.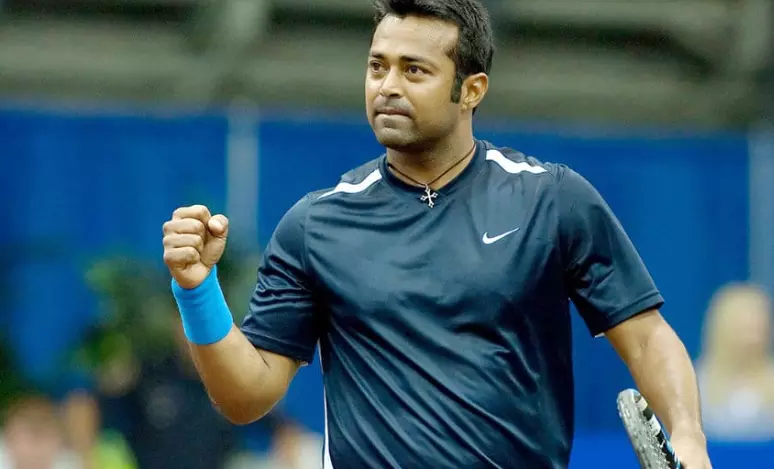 The 50-year-old also holds the record in Davis Cup history to hold 43 doubles ties victories. Additionally, Paes became India's only Olympic medalist (bronze) in tennis in 1996.
"It means the world to me that I am the first Asian man to be nominated for the International Tennis Hall of Fame in the Player Category", said Paes. He also said "After three decades of passion for our sport and playing for 1.3-plus billion Indians in the Olympics and Davis Cup, I am thrilled that my hard work has been recognized." Also read: Top 10 Greatest Tennis Players of all time
"I have so much gratitude for my parents, siblings, coaches, Davis Cup captains, and everyone who has played a role in my career", he added. Li Nais is the Chinese player who won the women's singles title at the Australian Open and French Open. She is the first Asian player to be nominated to the ITHF in 2019.
Besides Paes, former India player Vijay Amritraj was also nominated in the contributor category. "The ballot will also include two nominees in the Contributor Category, Vijay Amritraj and renowned journalist Richard Evans," ITHF said on its website.
Paes spent a total of 462 weeks inside the ATP doubles top 10. It includes 37 weeks at No. 1, and won 55 doubles titles on tour. Also read: Daniel Elahi Glan Net Worth 2023, Prize Money, Charities, Endorsement, Social Media, Career Highlights, and Biography